Navigate Change. Sharpen Focus.
experience success and freedom
mindset coaching & inspirational keynotes

Business leaders and organizations hire Jeff to help successfully navigate transitions, clarify communication, sharpen focus, increase productivity, and improve presence.
STOP celebrating the busy. Set the phone down. Re-ignite your passion. Bring more value to others. Find more joy in life.
Gain tools to self assess and course correct through life's challenges.

Leaders get boosted self confidence, a better handle on their work / life balancing act, sustainable momentum, and catch the special moments of their lives.
Organizations experience greater levels of productivity, follow through, improved stress management, healthy communication, and clarity of vision.
Jeff Koziatek, The Mindset Catalyst, will empower you and your team with powerful content, passion, creativity, and laughter.
Schedule time to dig deep and dream big. Be bold. Be core authentic.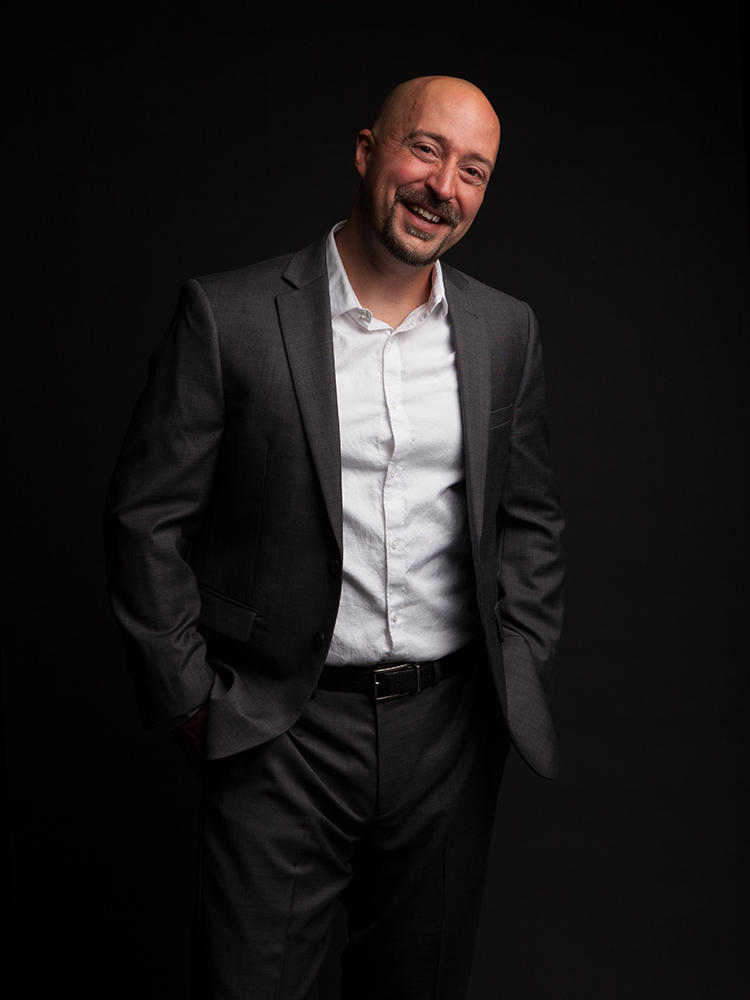 This program was just what our office team needed to get our year started off in the right direction.  Jeff grabbed our attention with a fun interactive program then finished it with great tools to take back to the office.  Everyone on our team loved it.

VIP Corporate Housing

Jeff has a heart for helping people become their best selves, a gift for breaking down the walls inside that prevent those best selves from emerging, and a charismatic magnetism that dissolves anxiety and binds people together in joy.

Christ Church Cathedral

Jeff combines his message about engaging, equipping, empowering, and encouraging your staff with an enthusiastic and engaging style that helps to drive the point home so that you will remember the message long after the presentation.

Terra Properties for the Highland, Illinois Chamber of Commerce

You're the talk around the whole office with people coming by just to tell me they're sorry they missed out and they've heard all about it. Others that attended are stopping to thank me for finding you and bringing you in. You made our day.

Mercy Hospitals

His sessions were always packed to standing room only. Jeff creates a dynamic, exciting atmosphere and energizes the audience to engage with each other.

Illinois Association for Supervision and Curriculum Development

Jeff did an outstanding job with a tough audience. We were extremely impressed with his content, skills, and ability to connect with his audience. IACSAS highly recommends his work.

IACSAS

He understands our objectives and has consistently helped us meet our goals. He is always a crowd favorite with just the right blend of professionalism and fun. We are a repeat customer because he always does a great job!

ASAE Business Services, Inc.

Jeff is energetic, passionate and creative and he brings every one of these qualities each time he presents. He is a wonderful communicator and does a fantastic job connecting with his audience with the right balance of humor and substance.

Rockwood School District Partners in Education

I loved the presentation so much I have booked him to work directly with the leadership team. Please take advantage of such a wonderful speaker. You will be happy you did!

Lutheran Senior Services

We definitely want to work with you again, because you are just the funnest!

Nine Network of Public Media

You are truly OUTSTANDING!

KMOX

If you want a versatile, creative aspect to your conference - bring Jeff!

Illinois Association for Supervision and Curriculum Development

Jeff brought energy and enthusiasm to our Fusion Market Manager Summit! He really does an amazing job engaging his audience and keeping them on their toes. You want interaction? You want laughs? You want to experience all the feels? This is the man to call.

Fusion Marketing

Jeff Koziatek is inspiring, engaging, dynamic and hilarious!  He made an otherwise quiet and conservative crowd laugh hysterically.  Most importantly, we all walked out feeling empowered to be better managers.

The Accel Group

He interacted with our crowd, kept the presentation moving and received fantastic reviews from our guests.   He cleverly incorporated important business lessons, technical stunts, stories, and audience participation in a high energy program.  You will not be disappointed.

UHY LLP

Jeff had an inspirational message that unified a lot of other messages.

Rockwood School District

We received a LOT of great comments about Jeff's presentations! He made public speaking an approachable feat for our attendees. He also empowered attendees to lead with creativity and without fear of judgment. We heard those messages throughout our event, which is a testament to his strong presentations.

Electrical Apparatus Service Association

Jeff is always entertaining and engaging… you may arrive in a bad mood, but you won't leave in one! He has energy and passion!

St. Louis Society of Association Executives

Jeff set the tone for the rest of the day.  He had everyone's attention from his very first word.  He was engaging, funny, entertaining, all while bringing a great message.  The questionnaires revealed that he was one of their favorite speakers.

EmpowHer Women's conference

My members were still talking about him days later. Jeff spent time in preparation, came to the receptions prior to his session, and by the time he came on stage had a rapport with many in the audience. Jeff is a very good speaker, and his presentation can stand on its own, but the finishing segment is a delight.

Plastic Industry Association

He was able to accurately show us how we feel at times in our work situations and provide useful tools for us to implement into our work lives as well as personal. I definitely recommend Jeff as a coach/speaker! Two thumbs up for this guy!

Christian Hospital

Entertaining, engaging, relevant, impactful. Jeff brought a fresh perspective on how to approach life, work, relationships, challenges, etc.  His enthusiasm and entertaining delivery style kept our team engaged, brought us closer together and gave us some simple new tools and insights for how to approach life.

Microsoft

Jeff Koziatek held our audience in the palm of his hand. He was interesting, entertaining, insightful, and in control. There are few speakers on the circuit who perform on as high a level as Jeff.

Amway - WIN Group

The team was energized and thrilled to think about how to be effective in their lives, not just their work. I received many compliments about the discussion – they loved it! I would highly recommend Jeff for your next meeting, he resonated with everyone.

Microsoft

He has the capability of capturing a diverse audience and holding everyone's interest, with amusement and the same time, a profound message related to our communication agenda. Jeff is a keeper and definitely became an elemental part of the curriculum.

Novus International, Inc.

We booked him for not one, but two separate events at our company.  Jeff is so entertaining, and his insights were powerful, and had immediate impact.  We purchased his book and started a Book Club for a deeper dive.

Ameren Missouri

At our annual Leadership Training, Jeff brought an energetic and inspiring message to dig deep, question your feelings and to discover your core authenticity. His session was engaging and life changing. Our members walked away with a new outlook and understanding about themselves.

Professional Women's Alliance
How can we work together?

Coaching
Executive coaching for business owners looking to navigate change, sharpen focus, and enhance their leadership skills.
Individual coaching for organizations looking to elevate their productivity and communication culture.
Certified through both The Values Conversation and The John Maxwell TEAM.
Keynotes
Inspirational and energetic keynotes packed with content and laughs.
Perfect for your retreat, conference, annual meeting, digital gathering, special event, or leadership summit.
Topics include: Communication, Leadership, and Confidence.
Member of the National Speakers Association.
Give Back
Invest in yourself, your people, and your community at the same time.
Book a keynote or coaching package – AND – give a free presentation or performance to local youth.
Model lifelong learning and let the next generation know you see them, hear them, and want to equip them for success.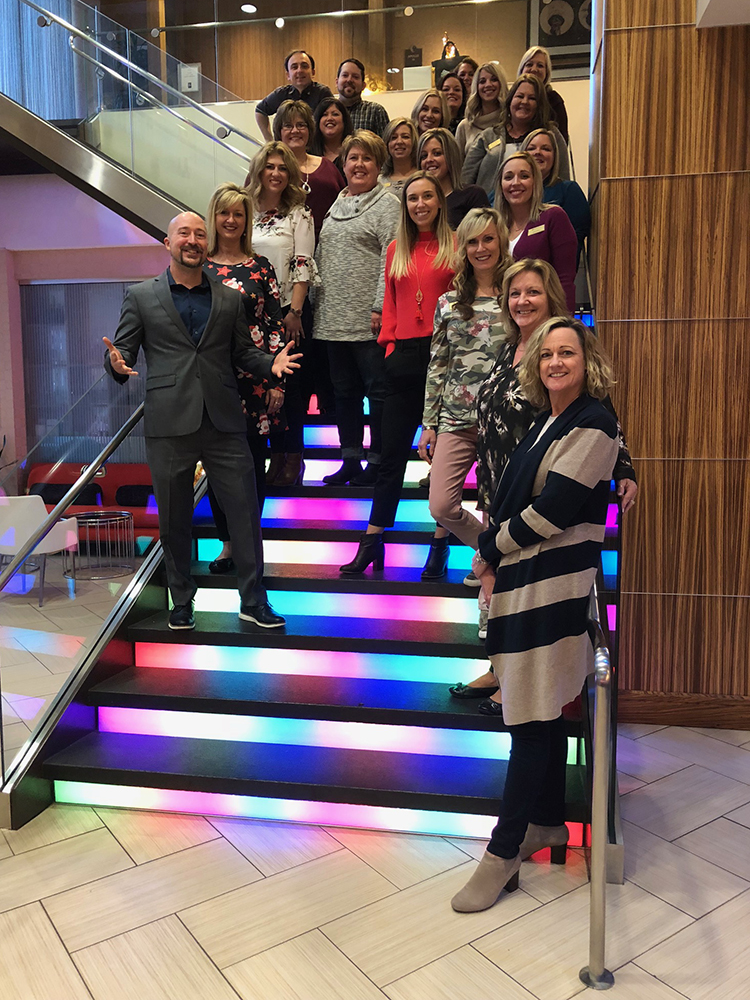 Values based growth and development
Available keynote topics include:
Confidence
Leadership
Communication
Teamwork
Valuable information, passionate delivery, lessons with laughter, improvisation, and audience engagement. Jeff is a professional member of the National Speakers Association.
Coaching sessions built on confidentiality, safety, and curiosity. Jeff holds certifications in life and leadership coaching with both the John Maxwell Team and The Values Conversation.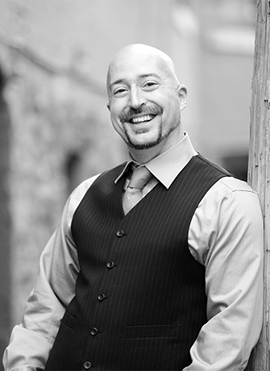 He makes tough concepts/material easier to discuss.

You were a hit and they are still talking about it!!!

Energetic and knowledgeable.

Jeff was just what we were looking for!

We will definitely recommend you to others!

Jeff has a VERY quick wit. He interacts with the audience and plays off what is happening, in a way that's funny and friendly.

His obvious talents as a performer are equaled to his skills as an exceptional motivational speaker who understands his audience

Our folks are still talking about it!

I highly recommend hiring Jeff for your next event!

Best speaker we've had – Fantastic!

The positive and upbeat person Jeff is encourages me to be that for other people.

The way forward has become clearer.

He is a true entertainer and story teller.

The energy and enthusiasm Jeff brings to the stage is incredible!

He truly loves what he does and it shows.

I can hire you and not have to worry about anything at all. That's of immeasurable value to me.

Phenomenal info to use and very entertaining to listen to!

Jeff was professional and very personable to work with.

I feel so encouraged to go to work now and talk to my staff in a whole new way!

Our team left feeling a greater connection to each other both personally and professionally.

Jeff's stage personality absolutely engages the audience!

Jeff's stage personality absolutely engages the audience.

The analogies are the best I have ever seen.

His act was a lot of fun and he tied his message in seamlessly.

Jeff did a wonderful job presenting thought provoking, valuable information in an incredibly entertaining manner.

I am better equipped to empower my people.

He was high energy and included the audience continuously.

We couldn't have been more pleased with his presentation.

The experience was excellent and right on money!