Jeff Koziatek
coach - speaker - entertainer
For years I juggled. I entertained and made people laugh. Through performances, events, and video projects, I challenged perspectives, lifted people up, and brought people together.
When I entered my forties, I was constantly on the road, working faster, juggling more, and falling behind. I was consumed by my performance and defined success as a jam packed calendar.
My marriage was suffering, my health was suffering, and I felt no matter how many balls I threw in the air, it wasn't enough. It was only a matter of time before everything would hit the floor.
I valued what I did (my performance), not who I was (the performer).
Thus began the journey of discovering myself – the man behind the roles and responsibilities.
Why I do what I do
When I hit my breaking point, I was married with kids and trying to run three businesses by myself. My calendar boasted 300+ shows every year plus an additional 60 hours a week of admin work. I was spinning all the plates, juggling all the balls, giving everything I had, and STILL coming up short.
Survival became the daily routine as plates began to fall and balls began to drop. I was struggling, exhausted, at the end of my rope, and desperate for another way.
In that place, I began to shift my identity from performance to performer, from behavior to human being. I discovered the power and freedom of personal worth and a new journey began – one focused on health, prosperity, and balance.
Today, I can honestly tell you that I am making less mistakes, life is richer, I am experiencing a level of peace and joy that I've never felt before, I am more present in my relationships, and it is getting better every day.
As a Peak Performance Coach and Inspirational Speaker, it is my mission to help other Top Performing leaders experience the same:
break the chains of performance
confidently juggle priorities
catch the special moments in life
experience more professional success and personal freedom
I am an award winning, international entertainer with more than 20 years working professionally in the entertainment industry. I've produced national touring acts, performed over 4,000 shows across the country, produced award winning theatre and film, operated a booking agency, and owned a complete event management company catering to high end corporations and nonprofits.
I studied acting in New York City with the late Gene Frankel and in Los Angeles with Steve Eastin, although my biggest teacher has been experience – beginning on stage when I was 4.
My goal as a performer is to create a space where you, the audience, feel comfortable enough to take off the mask(s) you wear every day to survive, so you can have a genuine laugh, as your core authentic self, next to a total stranger. I do this with comedy, improvisation, audience interaction and physical stunts.
Now, I'm excited to say that performances are free through my 1 for 1 Give Back program – offering free performances and presentations for youth (elementary through college age) in conjunction with a keynote or coaching package. The goal is to bring corporations and communities together.
Entertainers often wear masks and adopt different personas to tell a story, but you don't have to.
I want to inspire people to live a core authentic life, without a mask, so they can better communicate with others, lead people, and confidently face life's challenges. Most importantly, when we drop the mask, we catch the special moments of our lives and our experiences becomes richer.
The audiences I've had the opportunity to speak to are diverse, ranging from: accountants, the US military, financial professionals, educators, religious organizations, business owners, health care professionals, software developers, security firms, custodial services, professional athletic organizations, non-profits, to casinos, rental car companies, and associations.
I am a professional member of the National Speakers Association.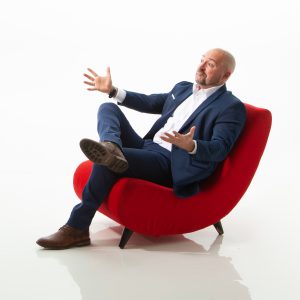 The reason I coach is because I've experienced the benefits of coaching firsthand. It's had such a profound impact on my life that I continue to seek out coaching today.
My style is rooted in curiosity, empowerment, and encouragement.
As for formal training, I hold certifications as a life and leadership coach with both the John Maxwell TEAM and The Values Conversation. Additionally, I continue to devour books, articles, research, brain science, videos, seminars, and workshops to better serve my clients.
 Random Jeff facts
As an actor, I've appeared on Cold Case a few feature films, various tv commercials, and several national touring shows.
My fine art photography is on display in various businesses across the St. Louis region and enjoy shooting extreme close ups of nature – #tallhippo
I have juggled while riding: on the back of a water buffalo, a Ferris wheel, a zip line and a few other carnival rides.
I Joggled (ran while juggling) a 1/2 marathon in just over 2 hours.
I like Jello cheese cake, toasted ravioli, frozen custard, and gooey butter cake.
I was run over by a 1978 Monte Carlo when I was 5.
I enjoy reading with my ears.
I geek out over Lego, Star Wars, Marvel, DC, Sci-Fi, Architecture, and art.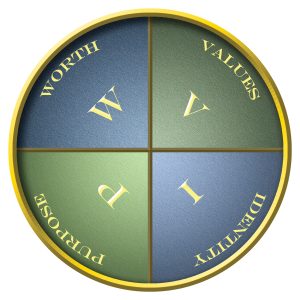 VISION & MISSION:
I am here to empower and encourage others by teaching anyone who wants to learn and setting the example.
VALUES:
Belonging, Courage, Excellence, and Hope.